Weblinks
<< | < | 1 | 2 | 3 | 4 | > | >>
Page 3 of 4

Mummy and Me
We specialise in bright, funky kids clothing, unique, flattering women's & maternity wear
Nappies
Cloth nappies, birth videos and natural baby products at Natures Child
NewBawn
a baby education company dedicated to the goal of informing and supporting new & expectant parents or grandparents with solutions to their Baby Road Travel requirements.
Nicole Grant Occupational Therapist
Brisbane-based Occupational Therapist and Rehabilitation Consultant for all ages
NuSu
The ultimate events exchange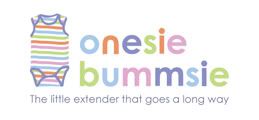 Onesie Bummsie
Bodysuit/Onesie Extenders for Kiwi and Australian kids.
Organic Bugalugs – Organic and Bamboo Baby Clothes
Organic Bugalugs – Organic and Bamboo Baby Clothes, Nappies and More
Oz Scents
OzScents is an online store that provides you with 100% genuine perfumes and aftershaves at below recommended retail prices.
Princess Sybella
A baby boutique filled with bows and tutus for your princess !
Rebecca Doll - Arbonne Independent Consultant
Description: Swiss skincare for the whole family is now available in Australia. Botanically based, hypoallergenic, dermatologist tested. Made without dyes, chemical fragrances, mineral oil, animal products or by-products. Preferred Customers save 20%. See what Arbonne products can do for you.
Scamps Eco Boutique
Scamps Eco Boutique - Earth Friendly Products for the whole family

Styl-Us
Trendy Shoes and Tees for Kids from 2yrs to 6yrs and NOW also Tees for the youth up to 12yrs. Designed on the Gold Coast and proudly supporting 4ASD Kids Chairty with 10% of all profits go to help support children with Autism.

Swish Lily
Online boutique for mums, bubs and tots - gorgeous items for your precious little ones at affordable prices. Included in our range is organic baby moses basket, seed organic cradle, gr8x designer nappy bags, baby swaddle wraps including miracle blanket and snug as a bug, aromababy skincare plus a great range of babies and children's clothing.
Weblinks